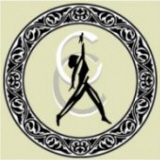 REFERENCES

From business associates
and happy customers

As an Architect I am often asked to give references for tradesmen that have undertaken work for my clients and myself. Hence, it is extremely rare that I agree to such a request. However, sometimes a tradesman comes along that has the characteristics and ability of a traditional craftsman.

This is how I view Karl Saxon of Creative Colours Painting. He is a master of his trade. He is thorough, meticulous, energetic and passionate, and above all he understands the process and art of painting and the material of paint itself.

Karl has over the years carried out work for my clients and myself that have both been large and small projects. For all of them there has never been any lowering of standards or professionalism. Each project has received the same attention to detail and quality.

Karl is a rare breed in that he is a tradesman that not only takes pride in each and every project but also he actually delivers the final product to a standard that is not often seen in today's marketplace. He also takes ownership of his work, this is a quality lost amongst the construction industry, in that everyone is looking for the easy option or passing of responsibility. He has constantly delivered a product that has matched my high expectations and rigorous scrutiny and it is a pleasure to see quality workmanship. This care and detail is reflected in the various awards that he has received from not only his peers but also other members of the construction industry.

I would recommend Karl Saxon and Creative Colours painting to any of my clients with no hesitation because I am assured that the end product would not disappoint. I wish Karl every success as he forges ahead in establishing Creative Colours painting as one of the premier painting companies in Western Australia.
Claude Ambrogio
Claude Ambrogio + Associates Architect
BArch. Dip.In Property, RAIA, Reg.Builder
---
Having first used Karl Saxon of Creative Colours over twenty years ago, I have never found it necessary to look for an alternative supplier when it comes to internal or external decorative or painting requirements. From his original quote through the entire program, Creative Colours delivers consistently to the highest standard.

On his most recent job of preparing a house for market, without exception every sales prospect commented to the sales agent that the presentation was exceptional. "It definitely added thousands of dollars to the purchase price and made our job easier. In fact the painting presentation did our job for us" was the unsolicited comment from the sales personnel.

I have no hesitation in recommending Creative Colours for any job they might be called upon to quote on.
Peter Gavshon, North Fremantle
---

Easy to deal with, prompt and was there when they said they would, Quality excellent, Pricing very good as well.
Des Bain - Aveley
---

Our family home was built by my parents 80 years ago, and my wife and I have had the privilege of taking up residence here over the last 25 years. So the property has very strong emotional ties for us as our children and grandchildren enjoy visiting with us.

When our home needed a fresh "look" in recent years, Karl Saxon and his highly professional team at Creative Colours applied very impressive skills and care throughout the whole process.

After the external finishes were complete, Karl brought the same set of skills to all of our internal rooms, using amazing care in ensuring that all furniture, fittings and floor coverings were protected at all times.
We asked Karl to also look after associated home areas such as paths, driveway and the
main front verandah.

Our home featured strongly in a State Award conducted recently; we would be pleased
to respond to any questions through Karl's office.
Peter Edwards and Family - Floreat
---
Posting this on behalf of my parents (also can support their review as their house looks amazing!) Exceptional & Professional!!! Karl Saxon and the team at Creative Colours deliver a service that is both collaborative and consultative. The result was colours and finishes that perfectly suited our home. Karl put his very highly developed attention to detail to work on our walls that were water damaged and shabby - the walls now look flawless!

It was a total pleasure having Karl and his team working at our home and we could not recommend them highly enough. (And look forward to having them back to work on the rest of the house as the need arises)
Caitlin M. - Inglewood
---
Creative Colours quoted on the ground floor painting of our apartment complex (The Leighton - North Fremantle). The quote was very competitive so we employed Karl to do the work. Karl has been a recipient of a master painter's award on more than one occasion and when you see the quality of his work you can see why. Easy going, professional and value for money. We will be using Karl again to paint the rest of our lobbies later in the year.
Mark Sorrell - North Fremantle
---

Dear Karl,
Congratulations on your well-deserved award for painting our house. The judges' description of your work as a "visual masterpiece" is certainly accurate. Our friends are stunned as soon as they enter the front door and see the beautiful walls and the magnificent 'marble' fireplace you created. Then they see the mural and the ceiling roses and they want to know all about you, in awe of your talents and your attention to detail. Even our light cords and air conditioning vents match the wall finish!

This is such an incredible feat when you consider the state the house was in when you arrived. No sealant had been applied to the walls when the house was constructed, which meant the paint peeled off like cardboard in some sections but would not budge in others. When I tried to remove the paint, much of the plaster was dislodged. I was organising to have the walls replastered when you arrived and insisted you could fix them. And indeed you did. It is hard to imagine how bad they were when you look at them today.

We really appreciated the way you took so much time to paint sample boards for us so we could see the colours and techniques we had chosen before we started painting. Your advice on colour and style was always spot on – even if we were a bit slow to realise this at times!

To watch you work using traditional methods of painting has been a fascinating experience. Even after viewing the spectacular effects, no-one could possibly appreciate the amount of work involved as you applied layer after layer of paint to the walls with fabric to give them a finish with fluidity and depth. The effect is magic and enhanced the French style we have endeavoured to create. Our favourite room is our bedroom with its deep blue base and gold finely woven through to match our bed and lights. The room changes throughout the day with the changes in light highlighting the gold in different ways.

Karl, we have never seen anyone work so hard – six days a week and back at nights with spotlights to find and fill any hollows in the plaster. Some days you worked 6am to 6pm in your determination to finish sections of the house on schedule. In addition, you were so patient when tradesman after tradesman and a number of leaks in the roof managed to damage your work and you had to redo it.

We cannot thank you enough for a truly magnificent job, Karl. Having painted some of our antique furniture for in previous years, we knew you would do a brilliant job but you have exceeded all our expectations. Our house is a piece of art and a tribute to your incredible skills as an art
Yours sincerely,
Dr Bryan Pearce
Dr Michelle Pearce - Connolly
---

We have used Karl for the past 16 years and can truly say he is one of the best in Western Australia. Karl is a perfectionist and this shows in his work. When a job is complete the place is left spotless as well. Would not hesitate to recommend Karl/Creative Colours!
Brian and Rene Halstead – Cottesloe
---

Best painter I have ever encountered. Friendly, reliable and second to none in workmanship. I would recommend Karl to anyone wanting a superior finish.
Troy Bennett – Fremantle
---

Karl Saxon from Creative Colours is a first class craftsman and I have no hesitation in recommending him for his workmanship and endorsing his competence as a very capable and qualified painter. His training and knowledge always remains at the forefront of his thinking (unlike 95% of tradesmen!) enabling him to be a very definite high achiever in his field.

It is all too easy to experience unsatisfactory workmanship and low standards of service these days making quality a truly rare and near unobtainable result.

Karl's level of customer service stands out.

He has a conscious attitude to do whatever the customer wants but if he thinks there is a better way or has another idea he will always discuss and advise, taking the time and making the effort to explain in a clear and generous manner.

He understands what it means to treat people's homes with care and respect.

Karl has an eager, lively and energetic attitude. He is enthusiastic, motivated, passionate and interested in his work. It is refreshing and reassuring to know the work will always be done to a high standard and that the quality will endure.

His careful and thoughtful preparation has resulted in a superior finish for the work he has done in my home. He is hard working and always shows care and perseverance in everything he does. The quality of repainting work done by Karl to bedroom and bathrooms is vastly and obviously better than the initial paint work done by previous painters. It is now a pleasure to look at.

A great deal of clear painting has been done on Cedar woodwork to our extensive joinery including replacement and matching colour of lower wood glass beading. Karl was diligent with his preparation in repairing this paintwork that was previously damaged by water. It has been an absolute joy to look at the result and I could not compliment him enough. Only with such meticulous preparation could such an impeccable result have been achieved.

I am happy to share my acknowledgement and recognition of Karl Saxon of Creative Colours with readers of this website.
Debbie Mitchell – Jolimont
---

We have known Karl Saxon – owner of Creative Colours for over 15 years. Karl is an award winning decorative painter of the first order. We have over the last 15 years had Karl paint our home inside and out on four occasions.

We have found him to be professional, reliable, honest and creative. His innovative use of colours never fails to amaze and please. He is however open to suggestions and tries at all times to integrate his ideas with the client. His workmanship is first class, he is punctual, efficient and leave no mess when his work is finished.
We have no hesitation in recommending Karl Saxon to anyone looking for a first class painter.
Dr Rick Stell
Bronwyn Stell - Cottesloe
---

I could not fault any aspect of preparation and painting work done for us by Creative Colours. Karl provided sound advice about how best to deal with mould and water stains. Very prompt and thorough.
Bob Stone – Kingsley
---

I am pleased to provide this testimonial on the craftsmanship of Karl Saxon the Proprietor of Creative Colours - Master Painter, Decorator and Trompe l'oeil Artist.

During my time as chief judge of the Master Painters Associations Awards for Excellence Competition I had the opportunity to assess and adjudicate on the skills and standards of Karl's entries. My judging panel and I were very impressed with his craftsmanship and the techniques used to produce the different ornate finishes. Not only is he a decorative effects applicator but also a general painter and decorator were his attention to preparation was essential in achieving perfect authentic reproductions.

In my four years of involvement with the awards program I viewed a variety of decorative effects from marble to wood graining and trompe l' oeil. With this in mind I will comment specifically on some of the projects Karl entered into the awards program.

Comment 1.
This was one of the most unusual entries we have had to judge; the project was the restoration of a pair of Gothenburg Antique Candelabras. This project required Karl to repair and apply marbling, gilding and verdigris to a standard required by the Antiquities authorities in Perth and New York to maintain their providence, to attain this he used photographs to copy the designs the marble colour and pattern.

Comment 2.
This entry was plain timber that Karl imitated it to look like Painted French Furniture - dining table & chairs. This required the application of Gold Leaf and Antique Colourwash. To attain this he used photographs from a publication to copy the designs and colour match.

Comment 3.
This entry was a plain timber kitchen bench and cabinets that Karl was required to wood grain to imitate Lime Washed Oak. The colour and pattern were copied from photographs from a publication provide by the client.

Comment 4.
My concluding comment is on a new house that was designed to look Edwardian; the decorating was also required to complement this period. All the internal surfaces had a numerous amount of decorative effects from ornate ceiling roses, air vents, cornices and domes. These were painted in different colour effects including gold and silver gilding, the most unusual paint effect was on the external wall at the front of the house, this surface \ /as painted render with antique face brick dado, a down pipe that traversed the two backgrounds was painted to match. True to Karl's attention to detail he painted mortar joints on the pipe to match the brick background.

Creative Colours has amassed many decorative finish category wins during my time with the awards program.

In 2007 Karl was selected the Master Painter of the Year; he again won this prestigious award in 2010.
Karl did not sit back on his laurels after winning these awards; he continues to develop new methods of applying his artistic and decorative skills. He is also dedicated to maintaining the decorative skills of the traditional master painter by working with young tradespersons and apprentices, passing on his knowledge and teaching them his acquired skills. He demonstrates this by employing tradespersons who have just completed their apprenticeship. Karl has a keen interest in seeing that the teaching of the old arts is maintained to provide higher skill levels and to encourage and enhance the standard of their training.
In summation I have no hesitation in recommending Karl Saxon as his standards of workmanship are exemplary, a true professional craftsman.
Kenneth Carde
Past President and Life Member of the
Master Painters, Decorators and Signwriters
Association. WA.
Author: Artisans and Visionaries.
The Centennial History of the Master
Painters Association of WA.
---

In 2011 I decided my house was due for a complete interior repaint. The style and character of my house included coved cornices, intricate ceiling roses and dome, marbled columns and fire place, wrought iron balustrades and wrought iron fly wired French doors. Additionally, all the window and door frames, as well as most of the doors, were stained jarrah.

Previously, I had read and kept a newspaper article regarding Mr Saxon being recognised by the Masters painters Australia WA Association for his work by winning an award in 2010. Accordingly, in late 2011, Mr Saxon was engaged by me to do the work, and together with his assistant, the job was completed on schedule in early 2012.

From the outset, I was impressed with the approach taken by Mr Saxon, meeting with me on several occasions to discuss the various colour schemes to be used, including the extensive use of sample pots to display the colours until mutually acceptable colour schemes were decided. This included the colour tinting variations, shades and contrasts (using the same base colour) to distinguish between the ceilings, cornices and walls. His choices and suggestions were appropriate for all the areas the different colour schemes were applied.

Similarly, with the more intricate detailing required for the marbling, the extensive use of gold leafing on the dome, ceiling roses and fire place, Mr Saxon's technique was superb. As well, his treatment of the wrought iron to give it "an antique look" with gold high lighting was beyond expectation.

Another job I gave Mr Saxon to do was to re-gild, using gold leaf, two French antique clocks, of which one included two side ornaments. This job was undertaken by Mr Saxon using the same mastery he applied to the interior painting. The clocks now look "brand new" and take pride of place on my mantle pieces.
There is no doubt that I am more than satisfied with Mr Saxon's quality of workmanship because of the high standard he sets himself and his attention to detail. More importantly, I was impressed with the manner with which he tutored and imparted his knowledge to his assistant, thus ensuring that the techniques and artistry will be passed on for future generations to learn and apply.

Therefore I have no hesitation in recommending Mr Saxon to persons seeking a quality paint job.
Mr E (Van) M Panegyres - West Leederville
---

Karl from Creative Colours is a true professional and very experienced. Over many years Karl always delivered to us a high quality result and is always a pleasure to deal with. Highly recommended.
Henry Mitchell – North Fremantle
©
Copyright 2008 Creative Colours Perth, Western Australia