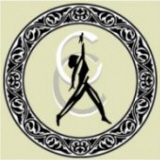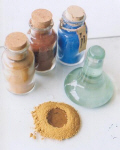 Move to Non-toxic Products
It is our endeavour to move away from some of the more chemical laden paints that have served within the industry over the past decades. Out-gassing from some of these products can occur for many years after application.

We will consult with clients and advise them where possible of the best available choices that will benefit them in delivering the desired finish with the least amount of Volatile Organic Compounds (VOC). VOC's are petroleum based solvents that evaporate from paint films while the paint is drying. These compounds are the unpleasant solvent fumes that many people find irritating to their health, and they also contribute to greenhouse gas emissions.
DULUX -
EnvirO2 Dulux Aquanamel


BAUWERK COLOUR -
Green Star compliant Toxin free No fumes Free from VOC's Non-flammable Heat-deflecting Naturally anti-bacterial



SOLVER -

Low VOC Great colours



PORTER'S ORIGINAL PAINTS -

Traditional water-based paints
©
Copyright 2008 Creative Colours Perth, Western Australia